How to prevent Coronavirus spread
FDP Mold Remediation has experience in disinfecting properties from mold, bacteria, and viruses. It is an important part of mold remediation, especially in the aftermath of water damage. Then Coronavirus turned the world upside down, and we saw a way to help our friends and neighbors with professional disinfecting services.
We care about our community deeply. We want to help our customers know more about the virus. With knowledge we can better understand how to stop the spread of Coronavirus (COVID-19), as well as understand what is happening in nearby communities in DC, Virginia, and Maryland.
What We Know About Coronavirus
Coronavirus, also known as COVID-19 is a new virus that first appeared in December 2019 in Wuhan China. Originally this virus was only in animals, but somehow made the jump to infect humans. It has since spread around the world and is recognized as a pandemic disease. As of March 29, 2020, the World Health Organization reported 668,351 confirmed cases worldwide, with 31,027 confirmed deaths. One hundred and ninety-nine countries, areas, and territories in the world have reported cases.
Local Info about Coronavirus
Here is a snapshot of what has happened in the United States. All 50 States have reported cases. As of March 29, there have been
123,781 diagnosed cases
2,229 deaths
3,238 recovered
Unfortunately, the United States is now leading the world in being the country with the most diagnosed cases, and these numbers are bound to increase, even with our best efforts.
In the communities where we live and work, the numbers up till now are not as high as in other parts of the country, but we expect to see higher numbers in the coming weeks everywhere. This is partly due to more testing which diagnoses more cases, and to the spread within the community as we are all trying to implement social distancing.
| Data as of March 29, 2020 | | Diagnosed Cases | | Deaths | | Active Cases |
| --- | --- | --- | --- | --- | --- | --- |
| Washington, DC | | 342 | | 5 | | 286 |
| Maryland | | 992 | | 10 | | 950 |
| Virginia | | 739 | | 17 | | 720 |
Please see https://www.worldometers.info/coronavirus/country/us/ for updated information.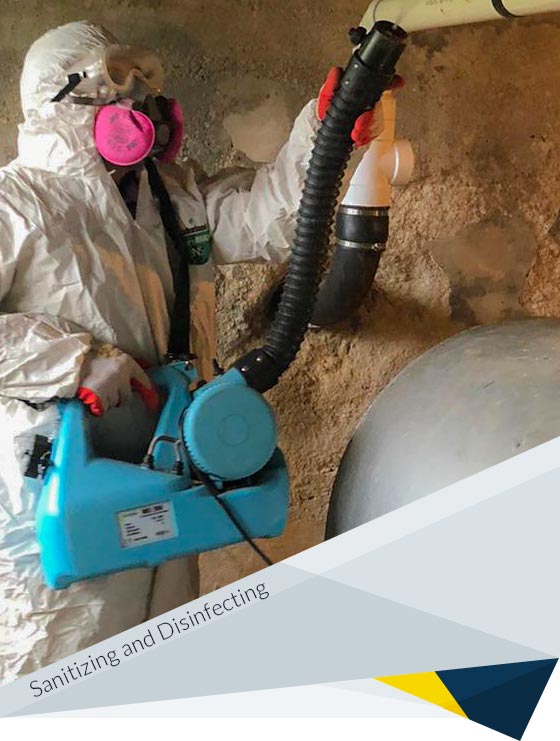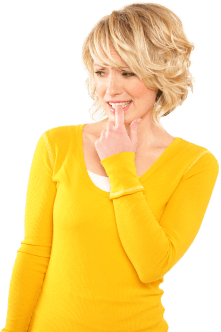 Is
Mold
Affecting Your Health?
Learn More

Send photos of your mold, get a fast estimate
Attach photos of your mold and we'll be in touch shortly with a pricing estimate.
Why COVID-19 is Dangerous
The virus we are facing has several characteristics that help to explain its spread.
Long incubation period: After being exposed to the virus, the infected person may not show any symptoms for up to 14 days even though they are already contagious and can infect others.
No natural immunity, no vaccine: Because the virus is new, there is no natural immunity to this virus. Researchers around the world are working desperately to develop a vaccine.
Vast range of symptom severity: The main symptoms associated with Coronavirus are

Dry cough
Fever
Fatigue
Sore throat
Difficulty breathing

New evidence is that there are also possible gastrointestinal symptoms, like diarrhea.
The world is still learning about the virus. Symptom severity can range from asymptomatic, to mild symptoms no worse than a bad cold, to severe disease. The serious disease category appears to account for 17% of diagnosed cases. These patients are often hospitalized with pneumonia. It is not known the true number of light cases, as many may go undiagnosed. It is also not known whether a person with fewer symptoms is less contagious.
Vulnerable populations: While people of any age can become infected with COVID-19, it is most likely to cause severe disease in older people and those with other health conditions, such as heart disease, diabetes, and asthma.
How COVID-19 Spreads
When a contagious person coughs or sneezes, tiny droplets of liquid containing the virus become suspended in the air or land on nearby surfaces. People nearby can easily become infected if they are standing too close, or if the virus is picked up on the hands, and can infect the person by their rubbing their face, especially the eyes, nose, and mouth. This is why there is such a strong emphasis from the CDC and the government about social distancing, and the importance of washing your hands for 20 seconds with soap and water. It is very important to wash your hands frequently.
For the droplets that land on nearby surfaces, the world has been trying to understand how long the virus will survive. This information will likely guide our local government in disinfecting public areas to protect everyone from infection.
Studies of COVID-19 have already shown that the virus can remain on some types of surfaces for days. For example, an experiment showed that Coronavirus remained on plastic and stainless steel surfaces for up to three days. New data just published by the CDC this week found that traces of COVID-19 remained on surfaces in cabins on a cruise ship for 17 days after the cabins had been vacated.
Why Is Coronavirus Prevention Important?
The novel coronavirus is a serious threat to public health, and preventing its spread is crucial to protecting people from its potentially deadly effects. There are many ways to prevent the spread of the virus, including vaccination, good hygiene practices, and avoiding close contact with people who are sick. Taking these measures is especially important for people who are at risk of severe illness from the virus, such as older adults and people with chronic health conditions. Vaccinating against the flu and other respiratory viruses, washing your hands regularly, and avoiding close contact with people who are sick are all important measures that can help prevent the spread of the coronavirus.
It's also important to stay up to date on the latest information about the virus, as it continues to evolve and isn't going away anytime soon. The Centers for Disease Control and Prevention (CDC) is a good resource for staying informed about the latest developments on the coronavirus. By taking precautions and staying informed, you can help protect yourself and others from the potentially serious effects of the virus.
Disinfecting Surfaces in the Home & Office
Washing hands can do a lot, but what if you suspect that someone contagious has been inside your home or business? The CDC gives guidelines for how to clean and disinfect here.
Here are some highlights that you need to know:
High touch surfaces are things that people touch regularly with their hands, like doorknobs, light switches, tabletops, sink handles, etc. It is important to clean these areas regularly with household cleaners and EPA-registered disinfectant.
Put on disposable gloves before you disinfect anything and throw them away when you are done. If you don't have disposable gloves, use rubber gloves, but use them only for disinfecting.
If an area that needs disinfecting is dirty, it must be cleaned before it can be disinfected. Otherwise the disinfectant will not be effective.
Instructions are stricter for cleaning and disinfecting for someone who is ill. Do not shake out clothes or bedding, as you can cause the virus to be released from the cloth. Use gloves to handle all laundry and trash removal from the area.
Why Being Cautious is Wise
While we are still learning about the virus. it is hard to know what is risky and what is safe. How should you treat your outer garments after you've been out to the supermarket or pharmacy? Is it safe to receive packages from Amazon? How can you reduce the risk to your family or employees?
There is wisdom in a cautious approach. Change clothes when you've been out. Leave your shoes outside the front door. Use gloves when dealing with packages, and wash your hands immediately afterwards with soap and water. Anything we can do which may reduce our exposure is helpful.
Disinfecting Services for Home & Office
Disinfecting can be a daunting proposition, as well as time-consuming and hazardous. Because you are dealing with a contagious virus, you run the risk of contracting the virus as well without proper protective equipment.
This is where professional disinfecting services come into play - these services are fast and efficient, even when you need to cover a large area in a short amount of time. Let the experts make sure that every surface was disinfected. In addition, professionals have access to disinfectants approved by the EPA specifically to be most effective against COVID-19, so you know you are in good hands.
Our staff is always available to you if you have questions or concerns about professional disinfecting. Call us now!.