Mold Service Prices
EXPERTISE IS PRICELESS
There are some things in life you can take care of yourself. For other things, it's better to rely on an experienced professional.
Once you become aware of mold in your house, you must act promptly to eradicate it to prevent it from spreading. For this, you require the support of specialists for a comprehensive and effective solution. However, the first thought that comes to mind is, "How much will it cost you?" Here is an explanation of the typical costs of each mold service and the variables that may impact the costs.

Please note that these prices may not be the same in all states, and we will advise you of any differences in advance.
Need an Estimate?
Ask for a free phone consultation with one of our mold remediation experts. For detailed estimates, please schedule a mold inspection.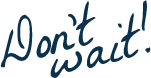 Mold Inspection Price
If you notice mold symptoms in your house, you should get a mold inspection done to determine whether there's any mold and, if so, to what extent. A mold inspection refers to a thorough and careful examination of a home by a trained specialist. Sophisticated equipment may be used, such as infrared imaging or a moisture meter to detect areas prone to mold growth.
As part of a routine mold inspection service, the inspector will speak with the homeowner about any spots where mold has been observed, as well as any places where there have previously been moisture issues or water leaks.
Fee for service: $149
Mold Testing Price *
Another way to verify mold growth in your home is to employ our mold testing service. Professional mold testing will provide verified information on the types of molds in the structure and the quantities detected.
Fee for service: $395
* Price given is for Washington, DC, Baltimore, MD, and Montgomery County, MD. Please call for exact pricing in your area.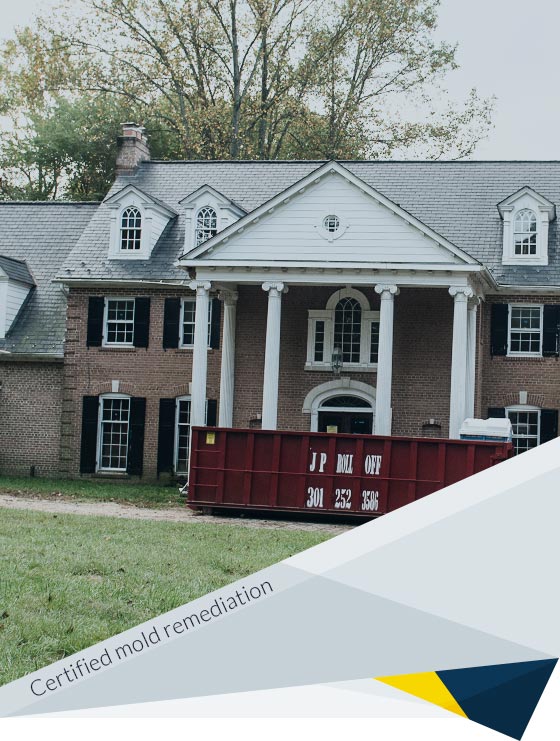 Your satisfaction is guaranteed on every job.
4.8
Great Reputation!
Customer service and fair price
highly rated by our happy customers
When I found mold in our basement a week ago, I was worried about who I could find to take care of it. Luckily, I called FDP Mold Remediation, and they handled everything. Thanks Greg! You're the best!
- Nora C. -


Send photos of your mold, get a fast estimate
Attach photos of your mold and we'll be in touch shortly with a pricing estimate.
Testing for mold in house starts with taking samples of the mold. The samples can be collected in different ways, but the most prevalent sampling techniques are:
Tape sampling
When conducting this kind of sample, a small tape is applied to any regions that might potentially contain mold. Once lifted, it is set down on a slide area. The complete area is then covered and tested for the presence of mold spores at the laboratory.
Swab sampling
The area to be examined is washed using a cotton-based swab during the swab sample process. The swab is delivered to a lab. The analysis is done to identify the kind of mold after being in contact with surfaces.
This test is usually only used to verify whether a specific substance you can see is mold or not.
Air Sampling
Mold specialists use air sampling to collect indoor air samples in the home. A control sample is also taken outside the home. To proceed with mold testing, a comparison of the interior and exterior samples is done to see whether there are more significant concentrations of mold spores within the home that are not typically found in the surrounding environment.
Our mold inspector determines the sampling approach by considering the mold growth condition. There are several techniques to assess the mold samples once they have been sent to the laboratory for mold testing. The most typical procedures include placing pertinent areas of the supplied mold sample onto a microscope slide, applying a dye that mold spores may absorb, and after that examining the sample for signs of mold development. Under strict oversight, the samples are evaluated. The mold types and the number of mold spores within the house are detected.
The mold testing price is $395 in total, which involves the entire operation, including sampling and meticulous testing to determine the kind and quantity of mold. For additional samples, the cost is $95 per sample; therefore, if you want another sample analyzed, you will need to pay this additional fee. These costs may be different in different areas we work.
Mold Remediation Price
Following the completion of the inspection and testing, it is time for the final cleanup. We approach every mold issue individually, selecting the most effective mold remediation techniques and cleaning agents.
There is a distinct approach for mold remediation in various locations. We offer:
Mold remediation in the attic
Mold remediation in air ducts
Mold remediation in crawl spaces
Mold remediation in cars
Mold remediation in schools
Mold remediation in hospitals.
The optimal mold remediation strategy will depend on the location. The price of mold remediation may vary slightly depending on the area and intensity. However, regardless of the location of the mold, the procedure of mold remediation always shares specific goals and activities.
Mold remediation is a multi-step practice that requires more than just eradicating the mold. The process begins with setting up the work area because this is the only method to prevent mold from spreading during remediation across the whole area.
Mold remediation involves removing moldy porous building materials like drywall and cleaning and sanitizing carpets and other personal items. Some items can be maintained and cleared of mold, but not all. The porous, uncleanable structural components with mold are removed and thrown away. We follow safety procedures for appropriate disposal.
Items that were seriously harmed by mold and could not be preserved are thrown away. Still, non-porous surfaces are thoroughly cleaned and then sterilized using anti-microbial treatments to ensure that any mold spores that may have escaped during cleaning are eliminated.
The work is not finished here. Apart from aiding you in getting rid of mold, we aim to alleviate you in every possible way. Even though the mold is gone, our contractors meticulously install new drywall or do other repairs as needed to restore your property to its pre-mold condition or make it even more visually appealing.
We investigate the primary causes of the dampness and fix it to stop mold from returning to the same location in the future, which is one of the distinguishing elements of mold remediation service.
Because there are many variables that can impact the cost of mold remediation, we rely on our experts to build you a detailed mold remediation plan. This eliminates surprises and makes sure that you'll know what to expect.
Call mold experts from FDP Mold Remediation!
Suppose you are disturbed by unpleasant smells and ugly spots in various locations around your house, car, air conditioner, or any property and are searching for a practical, cost-effective, and long-term solution to get rid of them. In that case, FDP Mold Remediation is your best choice. FDP Mold Remediation offers the most reliable and effective mold inspection, testing, and remediation services.
The professionals at FDP Mold Remediation have a wealth of expertise in providing reliable and competent services. Our team uses standardized mold testing protocols with numerous efficient sample methodologies after our mold inspectors perform a mold inspection to decide on the best mold treatment plan. The final cleanup is done with the utmost care and precision while taking all safety precautions into account. And all of this is accomplished at highly reasonable prices.
You will notice a significant change after having mold remediation. We complete the job necessary at pricing that aligns with the industry. You receive a thorough mold clean, along with a total sense of security. So, if you want to remove mold permanently and affordably, you are in experienced hands.
FAQs
What does mold remediation mean?
Mold remediation is the process of eliminating a mold infestation and bringing the mold level back down to a level that is safe for both occupants' health and the structure of the building. In most cases, it involves throwing away moldy, porous construction materials and cleaning and sanitizing the recoverable objects.
How long does mold testing take?
It typically takes five days from the day of inspection for the whole review, testing, and results of a conventional mold test with a standard timeframe. However, the lab typically needs three days to evaluate the samples for testing.
Who should I call for a mold inspection?
You will need professionals in the field with the necessary training and experience to handle the problem if you see mold growing in your house. For the most dependable mold inspection service in the area, give FDP Mold Remediation a call.
How long does mold remediation take?
The development and spread of the mold, the areas where it is spreading, and the items it grows on are a few of the variables that affect how long it will take for mold remediation. Based on the extent and complexity of the issue, typical mold remediation procedures require less than a week on average. Your experience may vary.
Can I stay in my home during mold remediation?
If there are pets or young children present, for their well-being, you are advised to leave during the mold remediation procedure. However, in other circumstances, only a part of the house may need to be walled off for repair, allowing you to continue living there without any inconvenience or health risks. We will be happy to discuss this with you so you can make the best preparations for your health and safety.