Mold Service Prices
EXPERTISE IS PRICELESS
There are some things in life you can take care of yourself. For other things, it's better to rely on an experienced professional.
Once you become aware of mold in your house, you must act promptly to eradicate it to prevent it from spreading. For this, you require the support of specialists for a comprehensive and effective solution. However, the first thought that comes to mind is, "How much will it cost you?" Here is an explanation of the typical costs of each mold service and the variables that may impact the costs.

Please note that these prices may not be the same in all states, and we will advise you of any differences in advance.
Need an Estimate?
Ask for a free phone consultation with one of our mold remediation experts. For detailed estimates, please schedule a mold inspection.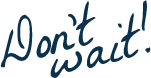 Mold Inspection Price
If you notice mold symptoms in your house, you should get a mold inspection done to determine whether there's any mold and, if so, to what extent. A mold inspection refers to a thorough and careful examination of a home by a trained specialist. Sophisticated equipment may be used, such as infrared imaging or a moisture meter to detect areas prone to mold growth.
As part of a routine mold inspection service, the inspector will speak with the homeowner about any spots where mold has been observed, as well as any places where there have previously been moisture issues or water leaks.
Fee for service: $149
Mold Testing Price *
Another way to verify mold growth in your home is to employ our mold testing service. Professional mold testing will provide verified information on the types of molds in the structure and the quantities detected.
Fee for service: $395
* Price given is for Washington, DC, Baltimore, MD, and Montgomery County, MD. Please call for exact pricing in your area.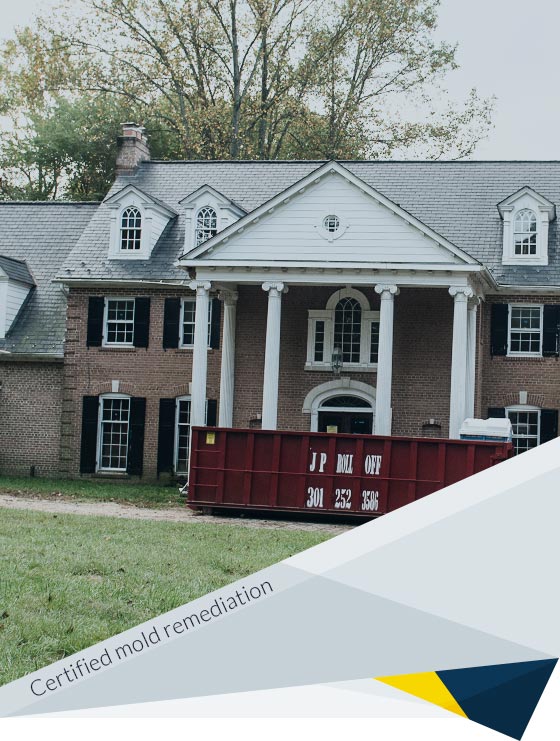 Your satisfaction is guaranteed on every job.
4.8
Great Reputation!
Customer service and fair price
highly rated by our happy customers
When I found mold in our basement a week ago, I was worried about who I could find to take care of it. Luckily, I called FDP Mold Remediation, and they handled everything. Thanks Greg! You're the best!
- Nora C. -


Send photos of your mold, get a fast estimate
Attach photos of your mold and we'll be in touch shortly with a pricing estimate.
Testing for mold in house starts with taking samples of the mold. The samples can be collected in different ways, but the most prevalent sampling techniques are:
Tape sampling
When conducting this kind of sample, a small tape is applied to any regions that might potentially contain mold. Once lifted, it is set down on a slide area. The complete area is then covered and tested for the presence of mold spores at the laboratory.
Swab sampling
The area to be examined is washed using a cotton-based swab during the swab sample process. The swab is delivered to a lab. The analysis is done to identify the kind of mold after being in contact with surfaces.
This test is usually only used to verify whether a specific substance you can see is mold or not.
Air Sampling
Mold specialists use air sampling to collect indoor air samples in the home. A control sample is also taken outside the home. To proceed with mold testing, a comparison of the interior and exterior samples is done to see whether there are more significant concentrations of mold spores within the home that are not typically found in the surrounding environment.
Our mold inspector determines the sampling approach by considering the mold growth condition. There are several techniques to assess the mold samples once they have been sent to the laboratory for mold testing. The most typical procedures include placing pertinent areas of the supplied mold sample onto a microscope slide, applying a dye that mold spores may absorb, and after that examining the sample for signs of mold development. Under strict oversight, the samples are evaluated. The mold types and the number of mold spores within the house are detected.
The mold testing price is $395 in total, which involves the entire operation, including sampling and meticulous testing to determine the kind and quantity of mold. For additional samples, the cost is $95 per sample; therefore, if you want another sample analyzed, you will need to pay this additional fee. These costs may be different in different areas we work.
Following the completion of the inspection and testing, it is time for the final cleanup. We approach every mold issue individually, selecting the most effective mold remediation techniques and cleaning agents.
Factors in Calculating Mold Remediation Cost
Mold infestations may be a nightmare for homeowners, not only for health reasons, but also for the financial burden they can impose. Understanding the elements that determine mold remediation cost is critical for properly dealing with this issue.
Cost by Mold Location
The location of mold growth on your property has a considerable impact on the cost of treatment. Mold can appear in a variety of places, including:
Attics and Crawlspaces: Mold in these difficult-to-reach areas frequently necessitates substantial personnel and equipment, which can raise the overall cost.
Basements: Basements are prone to moisture, giving them an ideal environment for mold growth. The cost of remediation can vary depending on the degree of the infestation.
Living Spaces: Mold in living areas such as bedrooms and living rooms may be easier to remediate, resulting in lower treatment expenses.
Our company offer:
Mold remediation in the attic
Mold remediation in air ducts
Mold remediation in crawl spaces
Mold remediation in cars
Mold remediation in schools
Mold remediation in hospitals.
Cost by Size of Affected Area
The extent of the mold-affected area is an important element in calculating cleanup expenses. Mold removal is often classified into three types:
Small-Scale Remediation: This involves the growth of mold in a tiny area, such as a small part of a wall or ceiling. Costs are typically cheaper in these circumstances since the impacted region is controllable.
Medium-Scale Remediation: Medium-scale remediation encompasses a greater area while remaining contained to a single space, such as a full room. Costs may escalate owing to the requirement for more comprehensive removal and possible material replacement.
Large-Scale Remediation: When mold has spread throughout many rooms or entire portions of a property, large-scale treatment is required. Costs can be high since major demolition and reconstruction may be required.
Cost by Type of Mold
Mold of many kinds can infest your property, and the cost of cleanup varies depending on the species. Some molds are more difficult to remove and necessitate specific procedures and equipment. Common types of mold include:
Black mold is known for its toxicity and can be challenging to eradicate. Remediation costs for black mold are typically higher due to the need for specialized containment and disposal procedures.
Aspergillus is a common indoor mold that can pollute the air. The cost of mold remediation may be moderate, depending on the amount of the infestation.
Penicillium mold may grow on a wide range of surfaces and materials. The cost of remediation is determined by the size of the damaged area as well as the materials used.
Labor Cost
Mold remediation labor costs vary depending on various factors, including the intricacy of the job and the skill of the individuals involved. Hiring professional and certified mold remediation specialists who can analyze the issue, establish a remediation plan, and carry it out efficiently is critical.
FAQs
What does mold remediation mean?
Mold remediation is the process of eliminating a mold infestation and bringing the mold level back down to a level that is safe for both occupants' health and the structure of the building. In most cases, it involves throwing away moldy, porous construction materials and cleaning and sanitizing the recoverable objects.
How long does mold testing take?
It typically takes five days from the day of inspection for the whole review, testing, and results of a conventional mold test with a standard timeframe. However, the lab typically needs three days to evaluate the samples for testing.
Who should I call for a mold inspection?
You will need professionals in the field with the necessary training and experience to handle the problem if you see mold growing in your house. For the most dependable mold inspection service in the area, give FDP Mold Remediation a call.
How long does mold remediation take?
The development and spread of the mold, the areas where it is spreading, and the items it grows on are a few of the variables that affect how long it will take for mold remediation. Based on the extent and complexity of the issue, typical mold remediation procedures require less than a week on average. Your experience may vary.
Can I stay in my home during mold remediation?
If there are pets or young children present, for their well-being, you are advised to leave during the mold remediation procedure. However, in other circumstances, only a part of the house may need to be walled off for repair, allowing you to continue living there without any inconvenience or health risks. We will be happy to discuss this with you so you can make the best preparations for your health and safety.
Does my homeowners or renters insurance pay for mold removal?
Many homeowners and renters question if their insurance policy covers mold remediation. The answer is determined by several circumstances, including the mold's origin, the damage's degree, and the individual insurance policy. Here's what you should know:
Cause of Mold: Mold removal is usually covered by insurance if a covered risk, such as a burst pipe or a roof leak causes it. They may not, however, cover mold produced by carelessness or a lack of maintenance.
Extent of Damage: Insurance companies usually have a cap on how much they will pay for mold eradication. If the cost of remediation exceeds the insurance limit, you may be liable for the difference.
Specific Policy: Homeowners and renters insurance coverage are not all the same. It is critical to evaluate your policy and, if necessary, talk with your insurance carrier to understand the mold removal coverage.
In some cases, you may need to purchase additional mold coverage as an endorsement to your policy to ensure adequate protection.
How To Save on Mold Remediation
Mold remediation costs might be high, but there are methods to save money while keeping your house mold-free. Here are some suggestions to help you save money on mold remediation:
Prompt Action: Address mold issues as soon as they are detected to prevent the problem from worsening.
DIY Remediation: For minor infestations, homeowners can tackle mold removal themselves, reducing labor costs.
Preventive Measures: Invest in proper ventilation, dehumidifiers, and regular home maintenance to prevent mold growth.
Compare Quotes: Get multiple quotes from professional mold remediation services to ensure you're getting the best price.