mold testing
Mold is widely known to have bad effects on your health and your property. Anyone who is in constant exposure to the mold in the house can experience serious health effects, ranging from respiratory problems to skin rashes, and may even experience neurological issues when the mold levels are hazardous. Mold in the house can also drastically reduce the value of the property.
Homeowners must trust that they are doing what is required for their property before shelling out the cost for mold remediation, rather than feel they are being pushed into something they don't need. Mold testing can help with that, as it quantifies the extent of mold in your house, and leads to the determination of the best mold removal plan. This means you can feel confident that you are doing what it required to restore your property and protect your health.
How is mold testing performed?
When you hire true professionals for mold testing, they start the process by taking samples. Once the samples are collected, they are submitted to an independent testing laboratory and thoroughly examined under microscopes with modern mold testing equipment. With their extensive training and understanding, mold professionals can identify the type of mold and the density of the spores in an air sample. This helps determine the severity of the issue.
In many circumstances, an inspection of your house will show no mold issue, allowing you to rest assured that no unpleasant surprises are hiding behind the walls. Your certified mold assessor will be able to describe the best course of action to take if there is a mold issue, suggesting remediation and preventive steps to ensure the problem does not reoccur.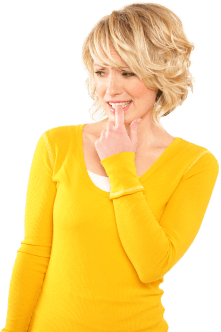 Is
Mold
Affecting Your Health?
Learn More

Send photos of your mold, get a fast estimate
Attach photos of your mold and we'll be in touch shortly with a pricing estimate.
What are the different kinds of indoor mold testing?
As we discussed, collecting mold samples is the first step in conducting an indoor mold test. Numerous techniques might be used to obtain samples. The most popular sampling methods include:
Air Sampling
Mold experts believe that air sampling is the most dependable measure of what the situation is inside a property. To determine whether there are strains of mold in the residence that are appearing in greater quantity than in the outdoor surroundings, a control sample is also obtained from outside the house, and the models from inside and outside are compared.
Tape Sampling
Tape sampling involves taking a sample by placing a little piece of tape over any areas that may contain mold, such as on a wall. It is removed and then put on a slide. The samples are then examined in the lab for the presence of mold spores.
Swab Sampling
During the swab sample procedure, the region to be inspected is cleaned using a cotton-based swab. The lab receives the swab. Analyses are conducted to determine the type of mold that has come into contact with surfaces. This test determines only the kind of mold present, but it can't tell how much of that mold is present in the environment.
What are the advantages of using the services of a certified company of mold testing professionals?
It is always advisable to select a certified firm with mold testing professionals you can rely on to perform mold removal for you when determining the best technique to do mold testing. The goal of professional mold services is to deliver outcomes that can be trusted, delivering total value to resolve the existing mold problem without exacerbating it.
Let us go into the main advantages of hiring certified mold professionals.
Get a thorough mold examination.
You must determine the mold's source, locate any hidden issue areas, and use professional mold remediation services to get rid of the mold once and for all. Contacting a mold testing specialist straight away will help you to handle the issue properly. You may be confident that you will get a thorough mold examination and the best possible treatment.
Save money
Saving money is a universal desire, particularly concerning expenses like house repairs. In general, the longer a homeowner puts off taking care of a problem, the more pricey the issue will be. Therefore, consulting the mold testing professional as soon as possible can help you save money.
Prevent mold infestation
Professionals that conduct reliable mold tests do not just look at your house. They can also offer advice on how to avoid future mold issues. Using exhaust fans to ventilate your home, drying up moist places, and ensuring sufficient ventilation are a few of these suggestions. Mold assessors might assist you in the long run by helping you avoid mold outbreaks because they are industry professionals.
They help you to prepare in advance.
You can plan a definite course of action since a mold test identifies the issue you are facing. You can be aware of how long the removal could take after knowing the infestation's size. This, in turn, might assist you in making the necessary preparations for the requisite time.
Our mold testing company services price
The whole expense of the mold testing procedure, including the sampling and thorough testing to identify the kind and intensity of mold, is $395. The mold testing price is $95 for each sample; thus, you will also be charged for this additional expense if additional samples are required. These prices may vary according to the area or state, so be sure to discuss the exact price in your area with our representative.
When should you consider mold testing?
Many homeowners do not think anything of mold until they see it. Sadly, mold is not often apparent to the unaided eye. It might occasionally be tucked away in unfinished basements, attics, and other distant regions of your house. You should consult a mold testing service when you notice a smell, even little spots, or other symptoms indicating mold may be present in your home. It will help you to evaluate the mold situation and choose the next course of action.
How long does it take for mold testing?
Typically, it takes three to five business days to perform a mold test. The inspection and sampling will take around two days, and the laboratory work and final analysis will require about three days.
FAQs
Here are some FAQs that we have encountered.
Is mold testing reliable?
Mold testing is incredibly accurate and dependable. The mold testing business must be reliable, competent, and have a solid track record in the community for this to be the case. You may feel secure if you engage with a recognized mold removal company like FDP Mold Remediation since our team of experts works sincerely and delivers precise mold testing results.
How does air testing for mold work?
Air sampling is one of the most dependable methods of collecting samples for mold testing. It may collect information on the mold spores in a home's interior. These samples are managed by a pump that pushes air through a mold spore-catching collection apparatus. The sample is subsequently delivered to a lab for analysis, and the type and number of mold spores are determined.
How do professionals detect mold?
If you employ a professional mold service provider to visit your house, they will collect samples from the air, the surface, and the nearby dust. They may also use sophisticated equipment, such as infrared cameras or moisture detection to find areas where mold growth is likely occurring.
What is the best way to detect mold?
The best approach to find mold in an apartment is to hire a professional mold testing service. This is the only way to identify mold unequivocally.
Is mold testing necessary when buying a home?
Although mold testing is not required when purchasing a home, doing so might save you thousands of dollars, worry, and even property damage. It is advised to proceed even if unpleasant odors or other symptoms are not an issue, simply because having to take care of mold after purchase could be costly.
What is the best testing method to detect mold in house?
The best way to assess mold exposure is air sampling. A tape lift may precisely identify the presence of mold growth on a specific surface, but it cannot tell you if that growth has genuinely impacted the interior air quality. Only a sample of air may enable this.
When is mold testing required?
Suppose you start to detect mold symptoms like dark spots, unpleasant smells, or some health issues that could be related to mold infestation. In that case, it is time to hire a mold testing service to verify whether mold is present, the type and severity of the mold, and the best method for getting rid of it.
Why should you call FDP Mold Remediation
Mold testing services from FDP Mold Remediation are dependable and trustworthy. Our licensed and experienced mold testing specialists can identify potential mold development and exercise caution during testing.
The longer mold is left unaddressed, the more expensive the remediation will be after it has begun to grow. Therefore, it would be a wise option to use our services.
Utilize our mold testing service for your property by giving FDP Mold Remediation a call at 877-421-2614 as soon as feasible. You will be able to observe how our procedure functions before hiring us, which will enable you to protect your house and loved ones from mold-related illnesses affordably.