Mold-Induced Hypersensitivity Pneumonitis: A Rare Yet Dangerous Consequence of Mold Exposure
Sometimes called bird fancier's lung, farmer's lung, hot tub lung, or humidifier lung, mold-induced hypersensitivity pneumonitis is an immunological condition that can be brought on by mold exposure. If you've never heard of this rare lung condition, you are one of many; however, if you have been exposed to indoor mold, it may be something you need to know about.
You're probably aware of some dangerous mold health effects. But many aren't aware of just how dangerous mold can be. For example, mold-induced hypersensitivity pneumonitis is a health issue that can be caused by breathing in mold and is considered one of the more severe side effects of mold exposure.
Understanding Hypersensitivity Pneumonitis
Hypersensitivity pneumonitis (HP) is an immune system reaction caused by breathing in certain environmental substances. One of the main characteristics of this condition is lung inflammation, which makes breathing more difficult.
Your body can detect and elicit a response to these substances. However, over time and with repeated exposure, it grows more sensitive and responds with worsening symptoms. This condition may occur suddenly or over time, leading to scarring and permanent lung damage.
Is Hypersensitivity Pneumonitis Caused by Mold?
Yes, this condition can be caused by mold. HP is caused by repeatedly breathing in environmental bacteria, mold, or chemicals. These substances are often found in:
Air conditioners, humidifiers, and ventilation systems
Bird droppings, feathers, and animal hairs
Contaminated foods or manufactured products
Hardwood dusts
Hay or grain for feeding animals
Hot tubs
HP is one possible side effect of home mold exposure, and it comes along with a list of symptoms that go above and beyond your typical allergic response.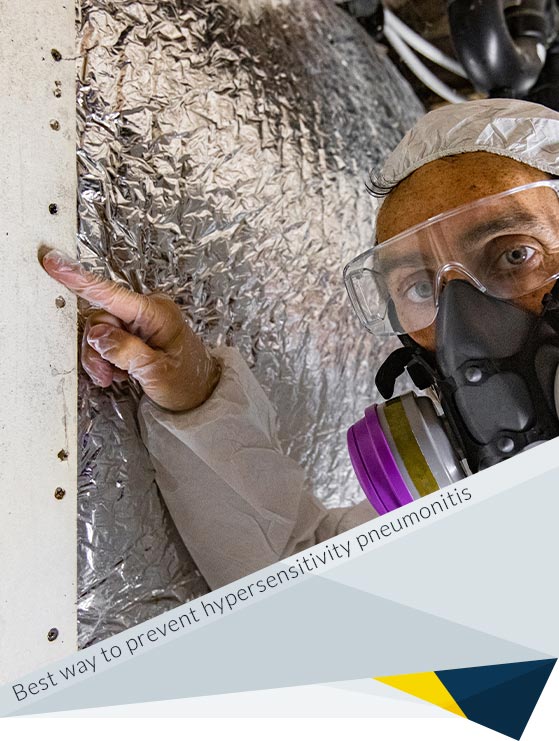 Need An Estimate?
Ask for a free phone consultation with one of our mold remediation experts. For detailed estimates.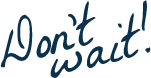 Your satisfaction is guaranteed on every job.
Symptoms of Mold-Induced Hypersensitivity Pneumonitis Caused by Mold Exposure
Those with mold allergies or compromised immune systems may be at higher risk of developing HP. Some of the more common symptoms of mold-induced hypersensitivity pneumonitis include:
Shortness of breath
Cough
Strange sounds when you breathe
Flu-like symptoms (fever, chills, headache)
Muscle aches and pains
You may not consider the above list to be "minor symptoms." However, you should know that if a mold remediation specialist doesn't remove mold from your home, your health problems can be worsen.
Complications of Mold-Induced Hypersensitivity Pneumonitis
When left untreated, HP can slowly become a chronic problem with worsening symptoms, such as:
Extreme fatigue
Long-term bronchitis or lung inflammation
"Clubbing" of fingers and toes
Chest Pains
Hypersensitivity pneumonitis can lead to pulmonary hypertension, permanent lung damage, or heart failure without proper treatment. Getting the right mold treatments for your health and home is crucial if you think you may suffer from mold-induced HP.
Diagnostic Test for Mold-induced Hypersensitivity Pneumonitis
Your healthcare provider will be able to determine whether or not you have HP. They will look at details like your symptoms and your medical history. Your provider will also likely do a physical, blood, and lung exam. These two tests may also be needed:
Inhalation challenges Test: Determine whether you have symptoms after inhaling a specific chemical.
Precipititin testing: Looks for blood antibodies that detect and bind to specific chemicals.
If you have mold-induced hypersensitivity pneumonitis, you should immediately seek treatment from your doctor.
Treatment Options of Hypersensitivity Pneumonitis Caused by Mold Exposure
The first step to treating this condition is seeing your doctor. The second is thoroughly cleansing and treating your home by a mold remediation specialist like FDP Mold Remediation. That is because eradicating the mold that caused the condition in the first place is fundamental to successfully treating Mold-induced hypersensitivity pneumonitis. So make sure that while seeking medical treatment, you also have your home treated.
Your doctor may prescribe certain medications or recommend oxygen therapy for mold-induced hypersensitivity. After prolonged exposure, some people need pulmonary rehabilitation. And, in worse-case scenarios, a lung transplant may even be warranted.
Why Choose Professionals to Remove Mold in Your House
Because of the severity of this condition, you shouldn't take any risk when removing mold from your property. At FDP Mold Remediation of Baltimore, we have an entire team of highly skilled experts. We come to check, diagnose, and fix the problem while making it as quick and painless as possible for you... the customer.
Recommendations on How to Prevent Mold-Induced Hypersensitivity Pneumonitis
The best way to prevent this or other negative mold health effects is to remediate any mold in your home as soon as possible. Mold remediation can be quick, effective, and much more painless than the alternative!
Do You Think You May Have Mold-induced Hypersensitivity Pneumonitis?
If you suspect you could have Mold Induced Hypersensitivity Pneumonitis from a mold infestation in your home, first see your medical provider. Then call us. A quick response is essential to minimalizing damage, repair cost and prevent further health problems. Call FDP Mold Remediation of Baltimore, MD, today at 410-401-8114!