Common Myths About Indoor Mold
People know more about what to do with moldy food (throw it away!) than they do about how to treat mold in their home. As our experts go to mold remediation jobs, they often meet people who don't know a lot about indoor mold or believe things that are simply not true. Because many don't understand the mold problem correctly, they may have delayed treating the mold, or tried cleaning it up themselves without understanding how mold acts and grows.
At FDP Mold Remediation, we want to clear up some of this misinformation, once and for all. Here are some common myths about indoor mold, along with the true facts that you need to know when dealing with mold in your home.
Myth 1 - Mold will only grow in the basement.
Mold appears and reproduces in areas where there is moisture. Increased levels of indoor moisture, water leaks, or water damage (flooding) can all help the mold to grow and spread. While it is true that basements are more prone to mold growth, it's not the only place in your home where mold can grow! Any area in your home can be an ideal place for mold to grow given the right conditions, whether it is the basement or not.
Myth 2 - There are certain dangerous mold strains, and these are the only types of mold you should worry about.
The Centers for Disease Control (CDC) recommends that you eliminate any apparent mold, no matter what type of mold it is. Any mold can be a severe health problem to sensitive members in your family, such as children and infants.
Myth 3 - If you can see the mold, you can take care of it yourself.
If the mold is only on hard, non-porous surfaces, or if the mold is in a small area, you have a good chance of success trying to remove it yourself. Otherwise, the mold that you can visually see is not the whole story, not by a long shot. Even if you try to remove it by yourself, you might not find all the places where the mold is growing, especially in porous materials like drywall and insulation. In fact, cleaning mold yourself can send more spores into the air, making the problem bigger, not smaller. To prevent the mold from spreading to other areas, you need a mold specialist to help you eliminate the mold from your home safely and properly.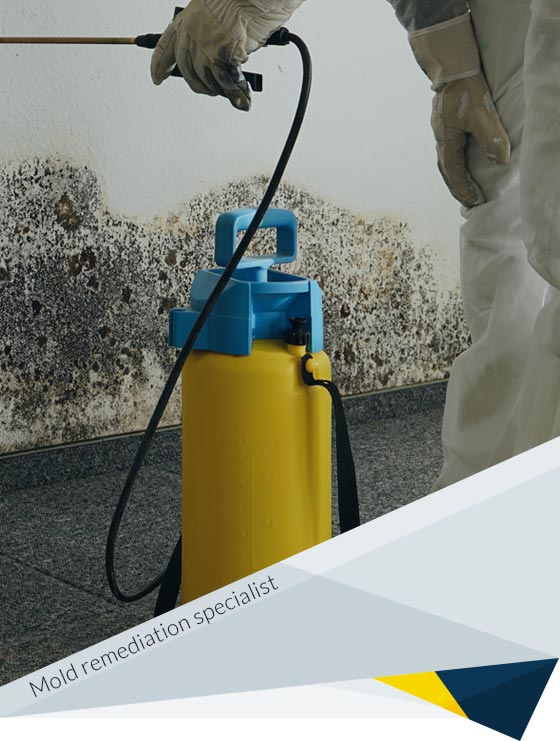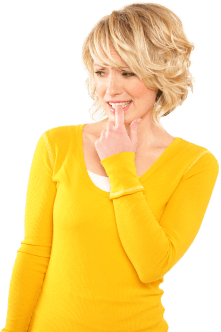 Is
Mold
Affecting Your Health?
Learn More

Send photos of your mold, get a fast estimate
Attach photos of your mold and we'll be in touch shortly with a pricing estimate.
Myth 4 - A little bit of mold is not a big problem.
The small amount of mold you see is just the tip of the iceberg, you'll never know how much the mold has spread inside the corner where you can't see or in other high moisture areas. Only a professional mold inspector can tell you how severe your mold issue really is.
Myth 5 - Mold is harmless.
A small amount of mold may not harm you, but it may be more harmful to sensitive family members. Mold can cause health problems like sneezing, runny nose, red eyes, skin rash, or shortness of breath. Therefore, you must be alert and take this problem seriously. You don't want your loved ones to suffer ill health.
Myth 6 - You don't need a mold remediator to clean up mold.
You can perform a specific DIY tip, such as cleaning up excess water from the room by mopping to prevent mold from growing. But for more significant areas like the basement, we recommend you hire a specialist who can inspect and solve the problem professionally. It is more than just cleaning. Mold remediation includes preventing the mold from returning again, not just wiping it away.
I don't have time to deal with mold. What should I do?
It is true that mold remediation can take time to plan and carry out properly. However, there is a much easier way. If you're looking for professional mold specialists in your area who can help you eliminate mold from start to finish with an experienced team of professionals, then FDP Mold Remediation is the perfect fit for you. We focus on communication and will explain every step of the process so you always know how the cleanup is progressing.
We give you a complete peace of mind as we offer mold inspection and mold damage restoration services for your property. Whether it's day, night, weekday, or weekend, our services are available 24/7 to help you whenever you need it.